About

the University of Bradford
With 50 years of academic excellence behind as a University, they have continued to grow their international reputation and course provision. They have always been pioneers in developing new course subjects, reflecting and anticipating the needs of employers, our students, and of society as a whole.
Bradford was the first university outside London to offer part-time degree courses, and their courses are designed in response to the changing business, social, scientific and environmental landscape.
From the first modern Business School, which has an international reputation, to the first Peace Studies degree, they continue to offer relevant, practical and useful learning for all their students.
Today Bradford's associations with employers have expanded across the globe. Their collaborations range from associations with local employers through their employer engagement initiatives, to overseas partnerships including those in Singapore, Brunei, Malaysia, Pakistan and India.
Important Information
Country: United Kingdom
Location: Edinburgh, Scotland
Year Founded: 1966
Institution Type: Public University
Accommodation: On-Campus, Off-Campus and Homestay
Conditional Offer Letter: No
Ranking: The University of Bradford has soared 20 places in the latest Guardian University league table, making it one of the biggest rises in the UK. Bradford has jumped up from 72 in the 2016 list to 52 in the 2017 ranking.
Why

study at the University of Bradford
At the University of Bradford they are committed to sustainability, and have won recognition for their sustainable campus, and are one of the world's leading Ecoversities.
Their vision includes meeting four core objectives:
Working towards sustainable education
Shaping a more sustainable future by engaging students, staff, the local community and employers on the skills and knowledge needed in the pursuit of sustainable development.
Working towards a healthy environment
Protecting the environment by minimising their resource use and emissions whilst also enhancing the surrounding environment.
Working towards social wellbeing
Creating a greener, safer environment in which their students, staff and the local community can live, interact, study, and be active.
Working towards a thriving economy
Developing research, innovation and knowledge transfer to bring greater prosperity to their students, the University, City and Region.
Main Campus
Richmond Rd, Bradford BD7 1DP, UK
Emm Lane Campus
Emm Ln, Bradford BD9 4JL, UK
Financials
Application Fee : $0
Tuition fees (Estimated) :
Undergraduate : £10,000 – £19,000
Postgraduate (Coursework) : £11,000 – £21,000
Postgraduate (Research) : £19,000 – £28,800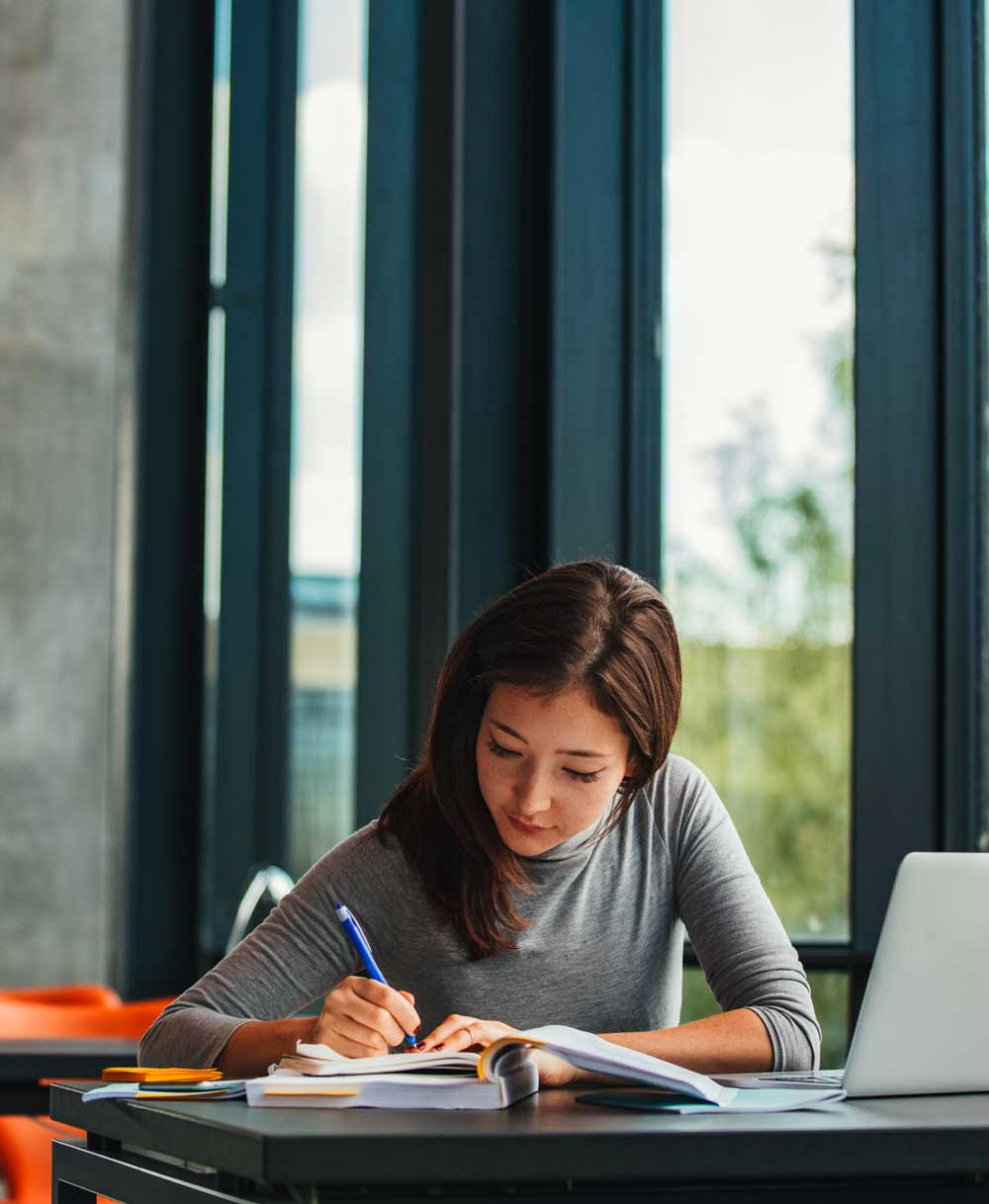 Interested in Studying in the

United Kingdom?