Arizona State University (ASU)
About

the Arizona State University (ASU)
Recognized by U.S. News & World Report as the country's most innovative school, Arizona State University is where students and faculty work with NASA to develop, advance and lead innovations in space exploration.
This is where Nobel laureates and Pulitzer Prize winners teach master learners. This is where nationally ranked and internationally ranked programs prepare next-generation innovators to thrive while advancing pioneering research, strategic partnerships, entrepreneurship and economic development.
ASU's nationally ranked programs inspire the top-qualified graduates and have positioned the university as a "top-tier" recruiting and hiring institution by more than 50 of the country's top corporations, according to professional recruiters and rankings services around the world.
ASU graduates more than 20,000 thinkers, innovators and master learners every year.
Important Information
Country: United States
Location: Tempe, Arizona
Year Founded: 1885
Institution Type: Public University
Accommodation: On-Campus, Off-Campus and Homestay
Conditional Offer Letter: No
Ranking: Top 1% of World's most prestigious universities (Times Higher Education), No. 115 World's Top Universities (Center for World University Rankings), No. 135 Best Global Universities (U.S. News and World Report)
Why

study at the Arizona State University (ASU)
Ranking
Arizona State University is recognized globally as a top-ranked knowledge enterprise focused on solutions to society's greatest challenges, advancing a better life for all.
Research and innovation
Building on a legacy of excellence, ASU has rapidly enriched its research enterprise. In just 10 years, the university has more than doubled its research funding and is recognized as one of the fastest-growing research enterprises in the United States (NSF Higher Education Research and Development Survey).
By redefining the 21st-century university as a knowledge enterprise, ASU has inspired its faculty and students to lead discovery, most notably space exploration, electron microscopy, sustainability and human origins. Our interdisciplinary, solutions-focused approach to research, entrepreneurship and economic development is centered on discovery that matters and the fusion of intellectual disciplines in order to solve complex problems.
Unique student experience
ASU is committed to helping students create success — not just academically, but throughout their lives. Learning to thrive means access to an education that inspires students to become universal learners, capable of learning anything at any time: during their time in classrooms, laboratories and on campus, as well as after graduation. This approach is vital in a rapidly changing world where new careers are constantly evolving and emerging while others become obsolete.
The university takes a "students-first" approach, creating a variety of groundbreaking opportunities designed to help students learn and thrive in personalized ways. Studying at an innovation powerhouse delivers access to use-inspired technology, the vast resources of a Research I university and programs that are unique to students' needs.
Elite athletics program
Before Arizona became this country's 48th state in 1912, athletics were deeply embedded in the college campus scene.
From the beginning — a baseball game in 1891 versus a team from the nearby Mormon settlement of Stringtown — and through more than 125 years of competitions, Arizona State University's sporting teams have been a part of the fabric of the state and also the nation. Today, Sun Devil Athletics boasts a robust roster of 26 NCAA varsity sports and more than 650 student-athletes.
Downtown Phoenix Campus
411 N Central Ave, Phoenix, AZ 85004, USA
Polytechnic Campus
7001 E Williams Field Rd, Mesa, AZ 85212, USA
Tempe Campus
C3FC+MQ Tempe, Arizona, USA
West Campus
4701 W Thunderbird Rd, Glendale, AZ 85306, USA
Lake Havasu City Campus
100 University Way, Lake Havasu City, AZ 86403, USA
Financials
Application Fee : NA
Tuition fees (Estimated) :
Undergraduate : $27,372 – $33,890
Postgraduate (Coursework) : $25,000 – $33,890
Postgraduate (Research) : $27,334 – $35,000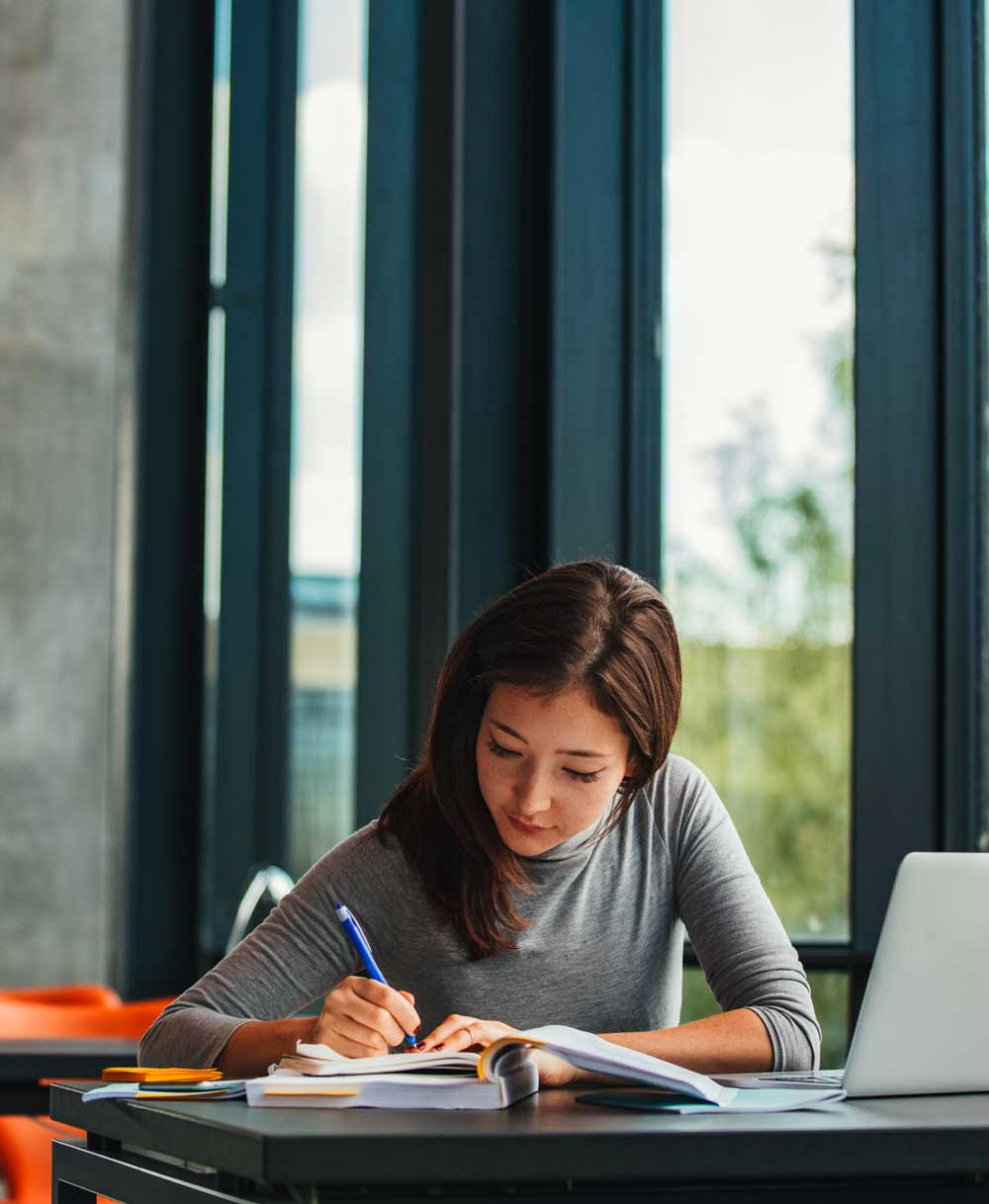 Interested in Studying in

Australia?