What are the benefits of choosing to study abroad?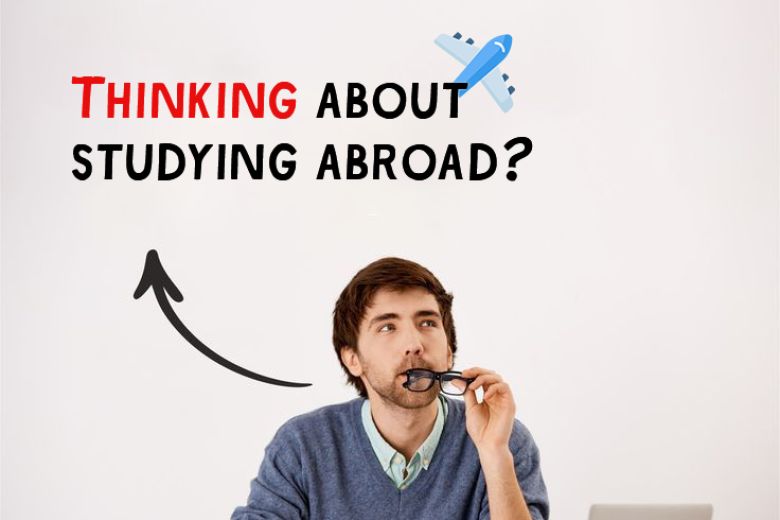 Don't wait for the future to happen. Make a positive change for yourself and study abroad. The StudyCo team understand that deciding to study abroad is not always easy. We are here to guide you in that journey.
When choosing whether you should study abroad or not, you may be finding yourself weighing up the pros and cons. The most common reason that we hear from students that are looking to study abroad, is that they will have the opportunity to travel the world. On the other hand, many students worry about how they will manage their life, especially when leaving some family and friends behind.
At StudyCo, we have seen first-hand the remarkable benefits students experience when they choose to study overseas. We have seen time after time how choosing to study in
Australia
or other locations abroad can make all the difference to students' lives. Particularly, we have witnessed how studying abroad allows students to grow, develop and find their place in the world.
To help students understand the benefits they can discover when they choose to study abroad, we've put together this blog. Keep reading to discover how choosing to study overseas can benefit you.
Travel while you learn
Whether you choose to
study abroad in Australia
, the
US
,
UK
,
Canada
, Asia or
Europe
, you will have countless new sights and locations to explore. We always recommend that students program their timetables; so they have some free time to explore the city they are studying in. For example, if they are studying in Sydney, having a free day on a Thursday will allow them to hop on a train and discover the NSW countryside. In the warmer weather, wehy not get surf lessons on the famous Bondi beach.
When travelling, you will meet new individuals and experience new cultures, which can help you gain a better understanding of the country you are studying in. Bettering your knowledge of culture can also help you form better connections with your university peers, which is essential in building lasting relationships and friendships, all whilst assimilating into the culture.
On top of this, as you travel, you can tick off locations on your bucket list which you have always wanted to visit. As an example, if you are from
New Zealand
and you are studying in
America
, you can take time during the university break or on the weekends to explore other states; which you may not have had the opportunity to visit before.
We always recommend getting involved with what the locals are loving to get a better sense of the culture. This includes attending sports games, going to festivals and heading out to local concerts.
Develop your language skills while studying abroad
Did you know that being fluent in more than one language makes you more employable? Employers see this as a business advantage as you can communicate with new customers and markets that they may not have had access to before. Some studies, like this one by
the European Commission
, show that multilingual staff can be paid between 11-35% more than their colleagues. In addition, learning multiple languages also develops cross-cultural communication skills – soft skills in addition to hard language skills.
This is beneficial to students who choose to return home after completing their studies and those who decide to get a work visa. As an example, a student from the UAE could learn better English skills when studying in New Zealand. They can then transfer these skills back to a company in the UAE, which can boost company profitability and status. For this reason, students who study abroad and take the time to ingest the culture are likely to find jobs more quickly.
Need to complete an English Language Test? No problem, register to complete the Pearson English Language Test via Zoom with StudyCo!
On top of increased employability, learning a new language also assists mental aptitude. Studies show this is mostly regarding memory, focus and information processing. These are all vital skills during a student's studying experience and can help them achieve a phenomenal GPA.
Studying abroad means new job opportunities!
Following the point above, students studying abroad will have access to part-time work, which may not be available in their home country. In many of these countries, such as Australia, the United States, New Zealand and Canada, these jobs pay much higher rates than in a student's home country.
Working in environments such as cafes, restaurants and retail during their studies can also make students more familiar with the local market. This means they will be much more locally employable at the end of their degree. Should they achieve outstanding results, they may even be recommended for specific high-paying jobs by university staff.
If students return home after studying abroad, this local experience, much like language skills, can still help them become more employable in better jobs. Reasons for this increased employability, which sees up to 90% of study abroad graduates finding full-time jobs in six months, include greater independence, confidence and excellent problem-solving abilities.
Study abroad with StudyCo TODAY
The team at StudyCo understand that deciding to study abroad is not always easy. We are here to guide you in the right direction and show how studying abroad can benefit you phenomenally. Should you have any questions, we are always happy to help. We can also connect you with the right resources to ensure you make the best decision for yourself. It is a journey that we know and love – and want you to know and love too!