While many people are connected to businesses today, what most fail to realise is that business has grown into one of the most profound and beneficial academic fields. Business degrees are highly popular and can ensure that you learn about various subjects, including accounting, finance, economics, marketing, and even political science. A broad syllabus is required to ensure that people pursuing the degree can gain a holistic understanding of the factors that can affect businesses and ensure that businesses can grow perfectly. As such, business studies and its related fields are among the highest in-demand fields of all time. Study abroad today to gain your business degree.
Should You Go For A
Business Degree

?
Different people possess different skill sets. Anyone who has analytical skills can work with teams and can solve problems in real life has to be able to learn to adapt to the changing needs of the business. Dynamism is synonymous with modern-day business work. Therefore, business offers a multipurpose route where you can capitalise on all these skills and enter a field with virtually limitless growth potential. Business degrees can offer a stable future.
One of the major benefits of the business field is that it offers numerous degree options and would never restrict the person pursuing the field in deciding what route they wish to pursue.
Usually, after high school, you need to get enrolled in a college Bachelor of Business Administration or Bachelor of Business Management program. The names can vary greatly, but the two main routes are usually the same. In most countries, the time to complete such degrees is four years. However, some notable exceptions exist, where the degree program completes within three years, including the UK and Australia.
Once completed with the bachelor's degree, a person usually pursues their master's program in their selected field of specialisation. For example, they can specialise in finance, human resource management, marketing, etc. One key factor is that most MBA programs can be completed without a business-specific bachelor's degree. Instead, you can pursue an MBA program if you have a different bachelor's degree, such as engineering. Most people find this combination very beneficial because it provides technical and management education, allowing them to rise to the top of engineering-related companies.
Once your MBA is completed, you can start professionally at firms. However, some people also prefer further academic studies in the field. They can focus on M. Phil or Ph.D. level courses as well. However, the practical benefit of this degree program is questionable as most skills are honed in real-life tasks. Study abroad to get the best business degree.
Another route for people not wanting to complete a degree program is to pursue short courses or a diploma to gain relevant skills. However, the validity of the diploma and its benefit in practical fields is questionable. It must be noted that business is one o field where your skillset matters as much as your academic qualifications. Therefore, it is important to complete internships and gain real-life experience while studying to become a suitable candidate for firms in the future.
You can choose between finance, marketing, entrepreneurship, international business, and human resource management, to name a few. Other fields also exist and can be opted for based on the chosen area of specialisation.
What are the different career pathways

in Business?
Currently, most business degrees focus on ensuring that your business management skills can improve and you can be a vital asset to your company. Therefore, a range of career paths are available in this regard:
Sales representative: One of the most important business administration tasks is t sell products. Without such sales, no business can survive. A sales representative works directly with clients and is also on the frontline of managing a business's relationship with clients. The growth in this field is exceptional, as most private sector firms even have a Sales Director seat at the top. The median salary is high and can ensure a fulfilling lifestyle. Many foreign study opportunities are present in this route.
Human Resource Manager: Without labor, no business can function. The main focus of human resource managers is to organise, direct, design, and propose solutions to workforce-related issues.HR is also an always-in-demand field; most companies require a complete HR team to manage their workforce. The salary is lucrative, and the power one has when working with people is exceptional. An HRM manager business degree can be a great start to an excellent career.
Financial Advisor: Investment, money, savings, and retirement issues are all extremely important. Here, the focus is on the administration to help customers get the best financial benefit. Finding the best insurance policies for them, providing them with details on different investment choices, and managing their portfolios can all be part of a financial advisor's job.
Business Manager: Managing a business is crucial to ensure that everything works perfectly and in harmony and any disputes can be resolved. The main focus here is to appoint staff, solve issues between different divisions, allow coordination between different business sections, and expand production/ profits. Such a job is always in high demand and has numerous opportunities available. Study abroad today to become a business manager.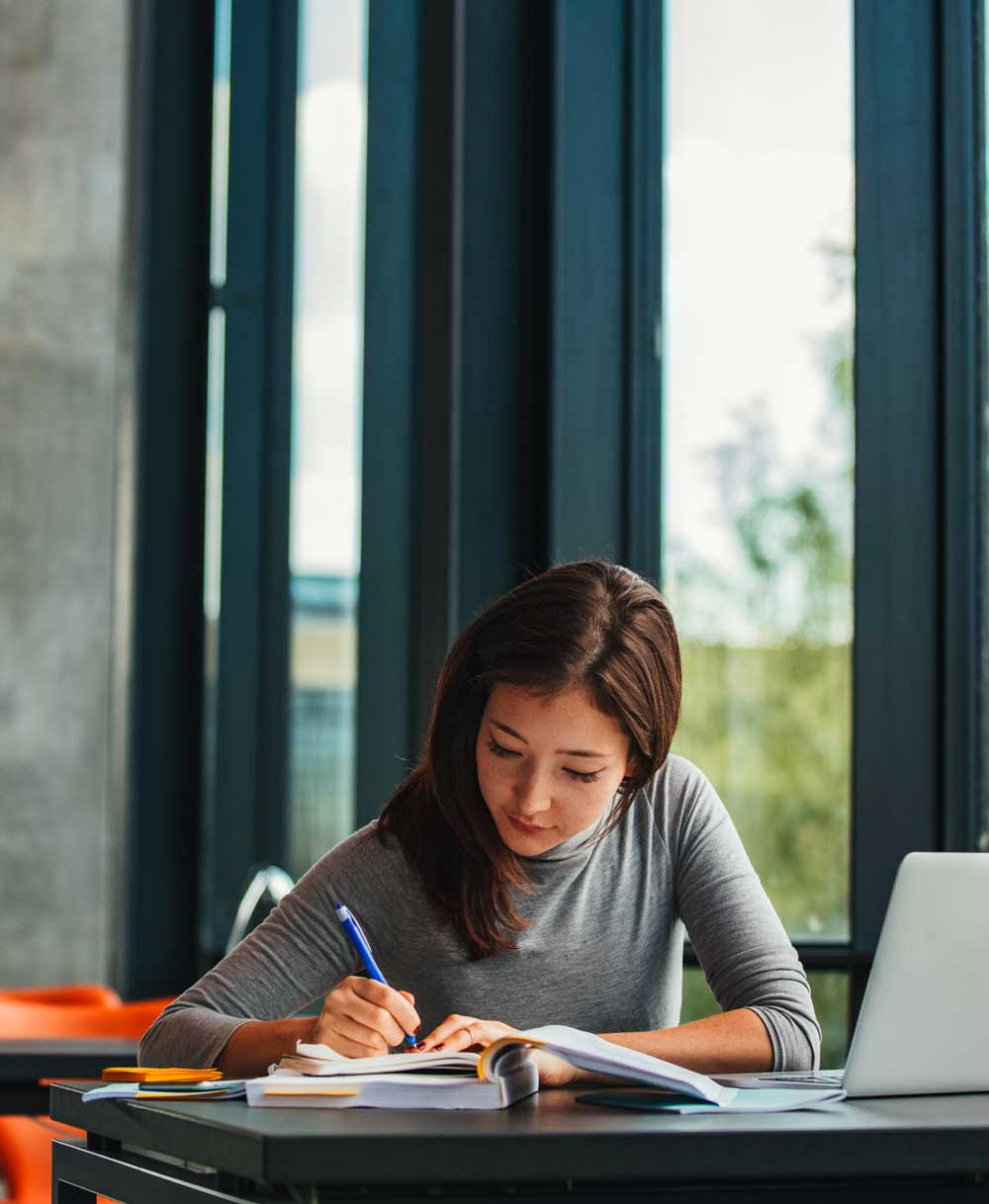 Interested in

Studying

Abroad

?