Looking for a test specifically designed for non-native English speakers to study abroad? PTE Academic test is the best option for you! The test is unique compared to other English academic tests, given that it is only offered online in multiple capacities. Concurrently, this multi-level test allows a different format than most traditional language proficiency tests, allowing greater flexibility for the applicants. Organized by Pearson, the test is accepted by over 3300 universities in Australia, New Zealand, Canada, and the UK. Read below to find out further details about the test.
Why PTE Academic?
Currently, PTE Academic has been approved by the UK government's Secure English Language Test (SELT), allowing PTE Academic VI to be used for work or non-degree level study in the UK Concurrently, PTE Home A1, A2, or B1 are allowed for visa applications. It is important to note that PTE is one of the few testing options that allow tailored tests for different requirements, making it more suited to applicants appearing in an English language proficiency test for a very specific purpose. Plus, the PTE computer-based test offers faster results, often available within 48 hours. Also, no requirement exists to speak with the examiner as well. Finally, the strong system ensures the testing is held and marked as professionally as possible. Therefore, it can help you in your study abroad process.
What are the different types of PTE?
Currently, two types of PTE exams are conducted. First, the PTE General is one where brilliant achievement in English language learning is awarded, and unlike other general tests, it is not a proficiency test. On the other hand, PTE Academic is the major exam required for working abroad or studying at a foreign institution. The exam format remains constant for universities and countries. However, preferences may exist between institutions on the type of exam taken and where you wish to study abroad.
Examination Format
The four major language skills, i.e., speaking, reading, writing, and listening, are tested during the PTE exam. The total exam takes around 2 hours on average. Check out the complete breakup of the tasks and the timings for each section below:
Speaking and Writing: This section consists of around 54 to 67 minutes of the total time for the exam. The tasks include providing a personal introduction, summarising information, writing a short essay, answering questions, retelling the lecture, or reading aloud. A total of 28 to 36 questions are asked in this part.
Reading: Around 29-30 minutes are allotted to this exam section, where fill-in-the-blanks must be completed, multiple-choice questions require answers, or paragraphs must be reordered. Between 13-18, questions are present in this part.
Listening: The final section is listening, where around 30-43 minutes are consumed. Here, tasks are similar to reading but based on listening rather than reading material. A total of 12-20 questions are present here.
Acing all these PTE Academic language proficiency test sections is important for studying abroad. On the other hand, the General Test has a different pattern. Different exam levels can be taken here, judging different capabilities based on the applicant type.
The foundation level focuses on beginners and speaking and writing skills.
Level 1 is also suited for beginners but at a higher competency compared to the Foundation Level.
Level 2 focuses on intermediate candidates
Level 3 focuses on intermediate candidates but is considerably more difficult than level 2.
Level 4 focuses on higher education candidates at the entry-level.
Level 5 is the toughest test focused on higher education candidates.
Frequently

Asked Questions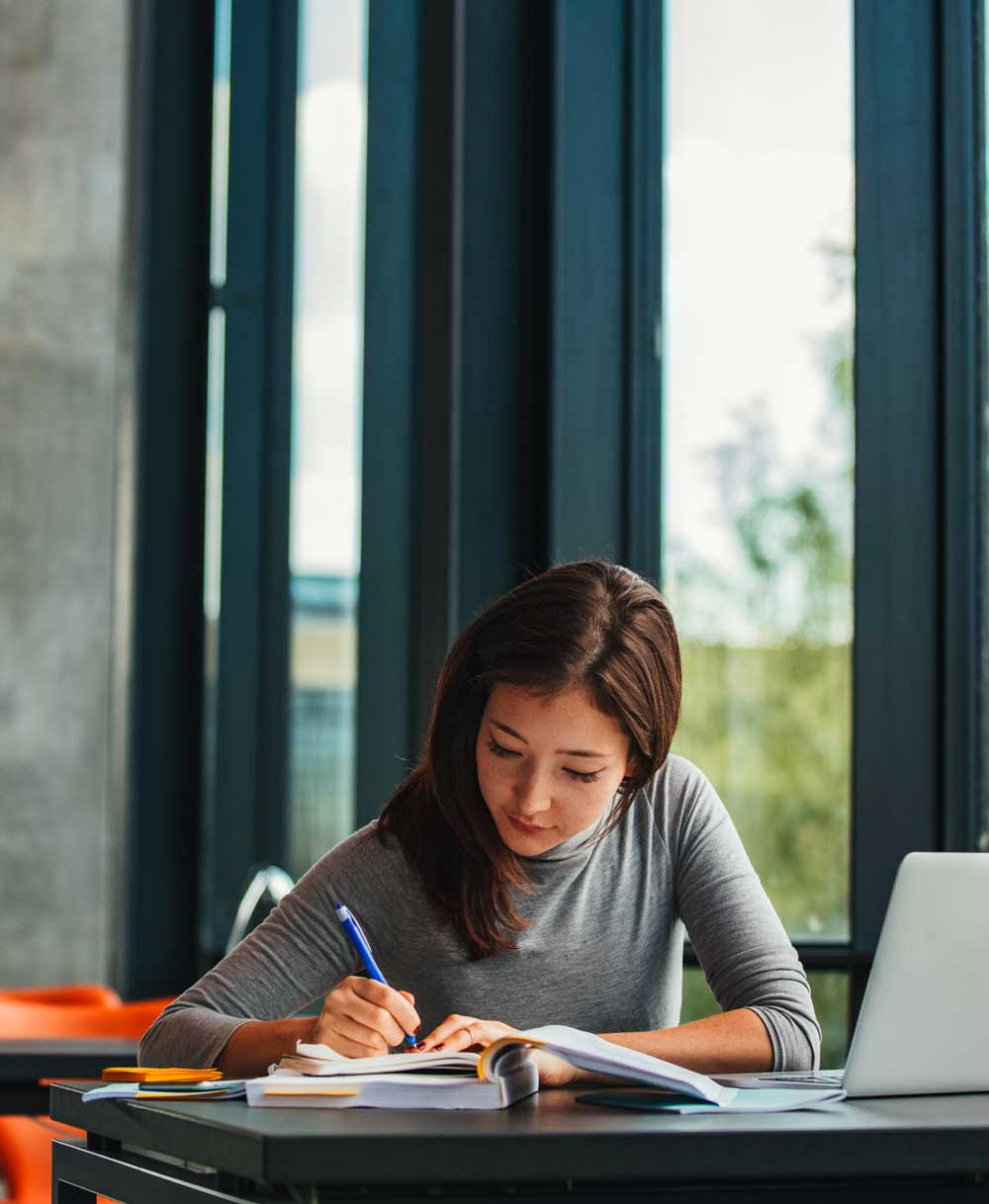 Interested in

Studying

Abroad

?