Study in the

United Kingdom
The UK offers an amazing, unforgettable student experience like no other country out of your time whilst studying in the UK. It is a country with rich history and culture, stunning countryside, paired with world-leading modern art, design, culture, fashion and sport. A UK education offers something for everyone, from bustling cities to snow-capped mountains, rolling green hills to highlands and islands, the UK is beautiful and exploring is a must. Its relatively small size and good transport links mean that you can see a lot while you are here.
The University of Sheffield
The University of Sheffield is a member of the Russell Group of the leading research universities in the UK. It is known for outstanding performance for excellent research and teaching. University of Sheffield is in the top 10% of all UK's universities. The University is ranked 95th in the world, 17th in the UK and number 2 in Yorkshire and the Humber in the 2022 QS World University Rankings.
Address: Sheffield S10 2TN, UK.

Courses: Accounting and Financial Management, History and Philosophy, International Relations and Politics, Chemistry.
Queen's University Belfast
Queen's is an internationally respected university. It has been ranked 43rd in the world by the Times Higher Education Impact Rankings 2021. Queen's has a multicultural environment as it has more than 3,500 students from 80 different countries.
Address: 2-8 Lennoxvale, Belfast BT9 5BY, United Kingdom
Courses: Business management, Sciences, Engineering.
University of Exeter
Exeter is globally recognised as a prestigious university. With 23 subjects in the UK top 10 (The Times and The Sunday Times Good University Guide 2020), you are guaranteed a top education at Exeter. Students at Exeter graduate with the confidence to take on the world and you could too.
Address: INTO International Study Centre, Stocker Rd, Exeter EX4 4PY, United Kingdom
Courses: business, biosciences, health and life sciences, engineering, finance.
Population: Approx. 67.22 million
Capital: London
Area: 242,495 km2
Currency: Pound Steriling
Popular Cities: Edinburgh, Manchester, Birmingham, Bristol
Vibrant Multicultural Nation
The UK is known for its multicultural society, with all religions and faiths represented in some way. With a racial, ethnic and religious jumble, the UK is very open to new traditions and cultures – something that is a great thing for students from other countries! You can also be sure that a place of worship will be easily accessible for most major religions.
Academic Excellence
The UK higher education is among the best in the world and consistently performs well in world rankings. The UK is home to two of the most reputable, respected and old universities in the world, The University of Oxford and Cambridge University, along with 7 universities in the top 50 worldwide.
Quality and Standards
The UK has a global reputation for quality assured education. All universities and colleges in the UK are held to strict standards by the UK government so you know you are getting the best teaching, support and resources available.
You will also have access to the latest facilities due to the UK's reputation for world-class research. The UK leads the world in quality research having overtaken the US to rank first by field-weighted citation impact – an indicator of research quality
Intakes
The main intakes offered by universities are in June/July and January/Febuary. Some colleges may also have intakes in March and November
Employment
Under the UK immigration rules, you are legally permitted to work with the following restrictions:
Work is not permitted on a Short-term Student visa.
A maximum of 20 hours paid or unpaid work per week during term time for degree students A maximum of 10 hours paid or unpaid work per week during term time for Language Centre students
A Full time work is permitted during vacations
You cannot take a permanent contract (open ended) until you have submitted an application for a work permit e.g. Tier 2
No work as a professional sports person (including sports coach) or entertainer.
ADMISSIONS INTO THE UK UNIVERSITIES
To begin studying in the UK, there are a range of entry requirements you may have to meet. Requirements may vary depending on the level of education you want to study.
English language requirements
Applicants are required to provide results of an English language test. The English language skill level might defer from one institution to another or depending on the desired program.
Academic requirements
Undergraduate Admission Criteria
For admission into Undergraduate programs, Students usually must have completed secondary school. There may also be course-content requirements or grade-point average minimums. As undergraduate schools have limited space, there is competition for admission.
Graduate Admission Criteria
For admission into Postgraduate programs in the UK, students must complete a bachelor's degree and submit the documents required by the University.
For entry into a Doctorate degree program, students must have completed their Masters. Students must have the fundamental theoretical knowledge to carry out their independent studies. In order to determine a candidate's suitability for a PhD program.
Grading System:
The UK Educational system, adopt a Numerical grading mechanism and is likewise used in the UK. The numerical grading system is applied to undergraduate and postgraduate degree levels to assess and process applicant's applications.
The GPA scale might defer from one Institution to another and can be different from one country to another, thus, the GPA measure might be imprecise and the Australian educational system will assess applicants GPA based on the educational institution and country previous studies and qualification completed.
Evidence of funds,
Applicants must be aware of the financials and the cost when choosing the UK as their destination of study, applicants must show sufficient funds to support themselves and the family members who might accompany while in the UK.
Required Documents for Admissions
Main applicants passport or official translation of birth certificate
Official translation of Students academic certificates and transcript or records
Professional academic resume (Curriculum VItae)
Statement of purpose (Motivation letter)
English language certificate such as IELTS or TOFFEL
Official translation of the transcript, depending on qualifications and educational levels, Diploma
Graduate Record Examinations (GRE) certificate for graduate school admission
Graduate management Admission Test (GMAT) certificate for commerce, finance management and accounting programs
SAT (Reasoning/Subject) certificate for undergraduate admission)
Two Academic references
Official translation of employment letter (if applicable)
Research proposal outlining students research for applicants interested in Master by research and PhD programs.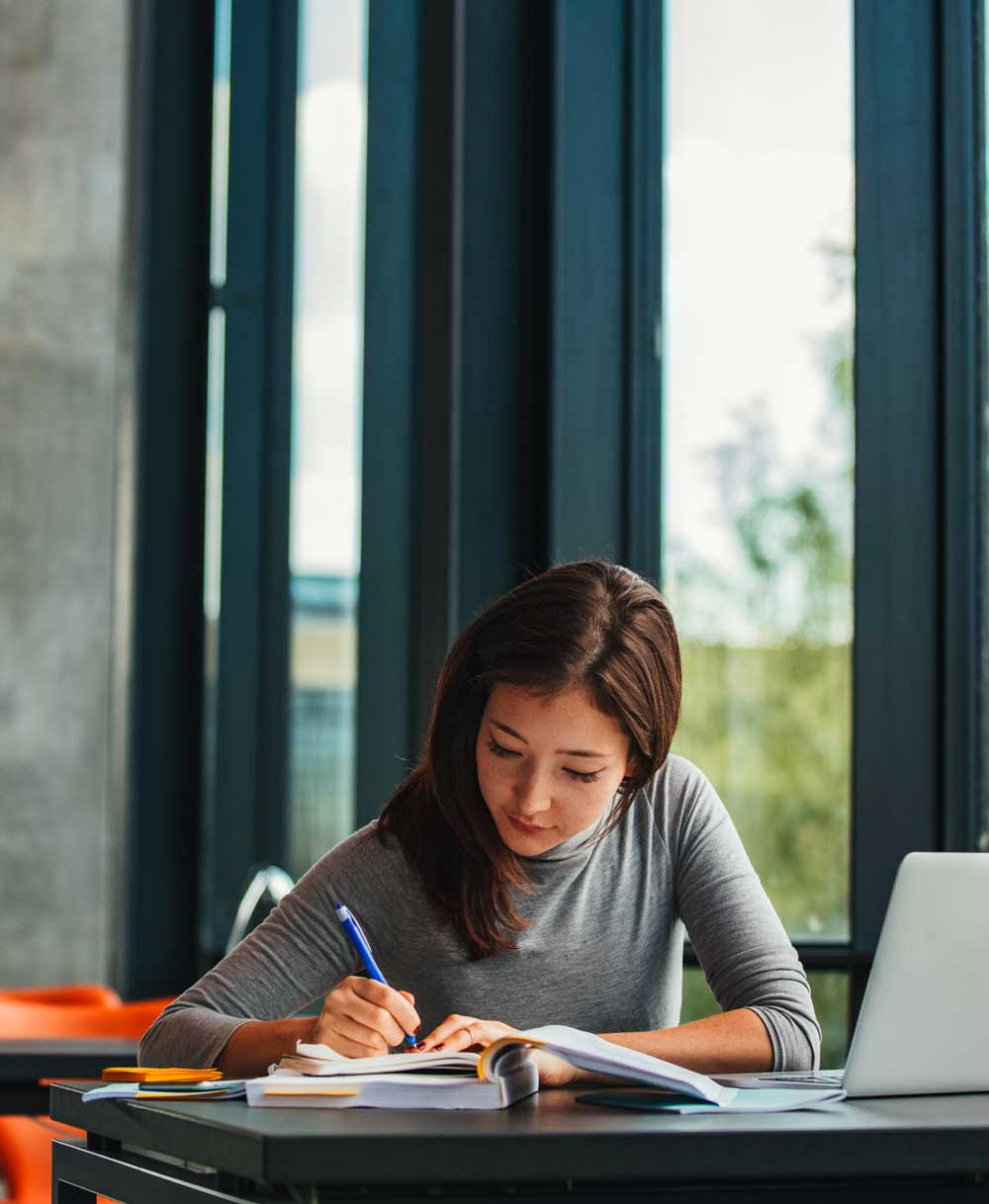 Interested in

Studying

Abroad

?