"Malaysia is currently ranked as the world's 11th most preferred study destination by UNESCO."
The Malaysian government is committed to its vision of turning the country into a high quality education destination for students from all over the globe. The country's Ministry of Higher Education monitors all institutions to ensure that they adhere to the highest standards.
As a result, many reputable foreign universities from countries like the United States, the United Kingdom, Australia and New Zealand have set up branch campuses in Malaysia or engaged in collaboration with Malaysian institutions.
Population: Approx. 32.37 million
Capital: Kuala Lumpur
Area: 330,803 km2
Currency: Ringgit MYR
Popular Cities: George town, Kota Kinabalu
Living in Malaysia
International students studying in Malaysia will get to experience living in a plural and multicultural society. The ethnic diversities of Malaysia expose students to a value-added life, global outlook and better understanding of different cultures, ethnic groups and traditions throughout the world. Apart from mixing with Malaysian students, international students are also exposed to other students from different nationalities.
Academic Excellence
More than 30 years of experience in international education
2% of the international student population around the world
Close to 100,000 international students
Quality and Standards
The quality of educational institutions in Malaysia is monitored by the Malaysian government enforcement of legislation such as The Education Act, the Private Higher Educational Institutions and The Malaysian Qualifications Agency. The Malaysian Qualification Agency (MQA) provides guidelines and constant monitoring to ensure colleges and universities meet the highest standards in education and are internationally recognized.
Institutions of higher learning in Malaysia provide professional, career-focused education offering courses that are up-to-date and market relevant. Graduates from Malaysia have no problems finding employment back in their home country. International students can also get an accredited degree from many choices of world-renowned universities from UK, USA, Australia, Canada and New Zealand through their twinning programs or branch campuses in Malaysia.
Intakes
The Main Intakes offered by universities are in June/July and January/February. Some colleges may also have intakes in March and November.
Employment
Malaysia's law allows holders of student pass or permit to work while studying. This enables students to supplement their living and earn extra pocket money for travelling and leisure activities. Students are allowed to work part-time for a maximum of 20 hours per week.
Admission into

Malaysian Universities
To begin studying in Malaysia, there are a range of entry requirements you may have to meet. Requirements may vary depending on the level of education you want to study.
English language requirements
Applicants are required to provide results of an English language test. The English language skill level might defer from one institution to another or depending on the desired program.
Academic requirements
Undergraduate Admission Criteria
For admission into bachelor-level programs, Students usually must have completed secondary school. There may also be course-content requirements or grade-point average minimums. As undergraduate schools have limited space, there is competition for admission.
Graduate Admission Criteria
For admission into Master's degree program in Malaysia, students must complete a bachelor's degree and submit the documents required by the University.
For entry into a Doctorate degree program, students must have completed their Masters. Students must have the fundamental theoretical knowledge to carry out their independent studies. In order to determine a candidate's suitability for PhD program.
Grading System:
Malaysia has its own educational grading system. Different level and institution of education uses different grading scheme. Some Universities follow weighted average pattern to calculate percentage
The grading system might defer from one Institution to another and can be different from one country to another, thus, the GPA measure might be imprecise and the Australian educational system will assess applicants GPA based on the educational institution and country previous studies and qualification completed.
Evidence of funds
Applicants must be aware of the financials and the cost when choosing Malaysia as their destination of study, applicants must show sufficient funds to support themselves and the family members who might accompany while in Malaysia.
Required Financial Support is estimated as:
Living costs: 5000 – 7000 USD

Course fees: 4000 – 6000 USD
Required Documents for Admissions
Main applicants passport or official translation of birth certificate.
Official translation of Students academic certificates and transcript or records.
Professional academic resume (Curriculum VItae).
Statement of purpose (Motivation letter).
English language certificate such as (IELTS, TOFFEL)(If not holding a certificate, student can sit for the university English language placement test).
Official translation of the transcript, depending on qualifications and educational levels, Diploma.
Two Academic references.
Official translation of employment letter (if applicable).
Research proposal outlining students research for applicants interested in Master by research or PhD programs.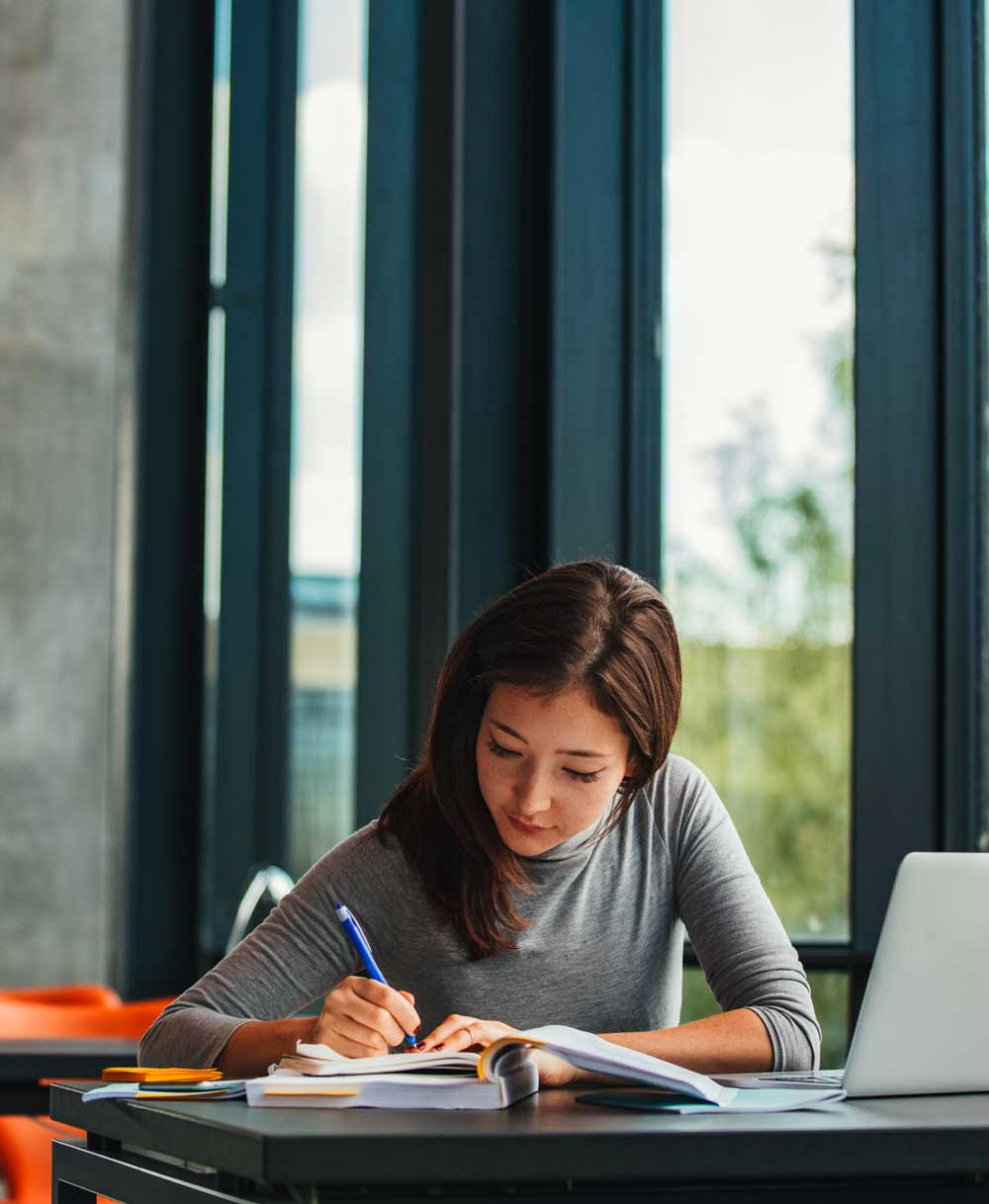 Interested in

Studying

Abroad

?