Canada has become one of the top destinations for so many international students. It is known to be welcoming, but what makes it special is its bilingual nation and its history of immigration, which encourages diversity. Canada is considered to be one of the safest heavins for immigration, with its small population and vast area Canada has launched the Century Initiative, which aims to attract more immigrants, in order to boost the local economy. The tuition fees are lower than so many international universities and yet the standards are high. Canada has so many reputable universities, with several higher education institutions in the top 100 globally. A Canadian degree, diploma or certificate is globally recognized as being equivalent to those obtained from the United States or Commonwealth countries.
Area:9,984,670 km2
Capital: Ottawa
Population: 38.01 million
Currency: Canadian Dollar
Popular Cities: Toronto, Vancouver, Montreal, Quebec City
The University of Guelph
University of Guelph is research-intensive and learner-centred, it is known for excellence in the arts and sciences and for its commitment to developing exceptional thinkers and engaged students. It has beautiful, safe campuses and welcoming, supportive culture, U of G blends historical and modern architecture with cutting-edge technology.
Address: 50 Stone Rd E, Guelph, ON N1G 2W1, Canada
Courses: History, Philosophy, Economics and Finance, Physics, Engineering.
Canada's high academic standards and rigorous quality controls mean that you'll be earning a high-quality education that will open doors for your future and benefit your career over the long term. A Canadian degree, diploma or certificate is globally recognized as being equivalent to those obtained from the United States or Commonwealth countries.
Population: Approx. 38.01 million
Capital: Ottawa
Area: 9,984,670 km2
Currency: Canadian Dollar ($)
Popular Cities: Toronto, Vancouver, Montreal, Quebec City
Multicultural society
With almost all of the world's ethnic groups represented in Canada, everyone can feel right at home in Canada. Canada's rich cultural heritage provides the widest choices of ethnic foods and recreational activities.
Academic Excellence
over 200,000 international students choose to pursue their education in Canada each year. If you are looking for a world-class education in an English-speaking nation with a high standard of living, look no further than Canada.
Canada has 12 universities ranked in the Times Higher Education Supplement Top 200. This strong education system (along with its economy and quality of life) earned Canada a designation by the UN as one of the best places in the world to live.
Quality and Standards
Canadian education institutions are not officially ranked in Canada but all of the institutions are of highest standards of quality. The type, size and locations are 3 things one needs to consider when choosing an education institution for studying in Canada. Best bet is to in research which institution has more to offer in your area of study
Innovative and abundant research opportunities
since research is one of the key components of a Canadian post-secondary education, you'll have ample opportunity to become a part of this vibrant aspect of education. In Canada, government and industry together support research including: telecommunications, medicine, agriculture, computer technology, and environmental science.
Employment
Gain valuable work experience and supplement your spending allowance with a student job.
While you must supply sufficient evidence that you can pay for your tuition and living expenses before you arrive in Canada, there are a number of opportunities for you and your spouse/common-law partner to work while you study in Canada.
Working in Canada can go a long way towards helping you establish business contacts for the future and can even help you immigrate after graduation.
ADMISSIONS INTO CANADIAN UNIVERSITIES
To begin studying in Canada, there are a range of entry requirements you may have to meet. Requirements may vary depending on the level of education you want to study.
English language requirements
Applicants are required to provide results of an English language test. The English language skill level might defer from one institution to another or depending on the desired program.
Academic requirements for

Canada
Undergraduate Admission Criteria
For admission into bachelor-level programs, Students usually must have completed secondary school. There may also be course-content requirements or grade-point average minimums. As undergraduate schools have limited space, there is competition for admission.
Graduate Admission Criteria
For admission into Master's degree program in Canada, students must complete a bachelor's degree and submit the documents required by the University.
For entry into a Doctorate degree program, students must have completed their Masters. Students must have the fundamental theoretical knowledge to carry out their independent studies. In order to determine a candidate's suitability for PhD students will generally have a supervisor to "vouch for them."
Grading System:
The Canadian Educational system, Universities and Institutions adopt a GPA scale to assess and process applications.
The GPA scale might defer from one Institution to another and can be different from one country to another, thus, the GPA measure might be imprecise and the Australian educational system will assess applicants GPA based on the educational institution and country previous studies and qualification completed.
Evidence of funds,
Applicants must be aware of the financials and the cost when choosing Canada as their destination of study, applicants must show sufficient funds to support themselves and the family members who might accompany while in Canada.
Required Documents for Admissions
Main applicants passport or official translation of birth certificate.
Official translation of Students academic certificates and transcript or records.
Professional academic resume (Curriculum VItae).
Statement of purpose (Motivation letter).
English language certificate such as (IELTS, TOFFEL).
Official translation of the transcript, depending on qualifications and educational levels, Diploma.
Graduate Recored Examinations (GRE) certificate for graduate school admission management and accounting programs.
SAT (Reasoning/Subject) certificate for undergraduate admission).
Two Academic references.
Official translation of employment letter (if applicable).
Research proposal outlining students research for applicants interested in Master by research and PhD programs.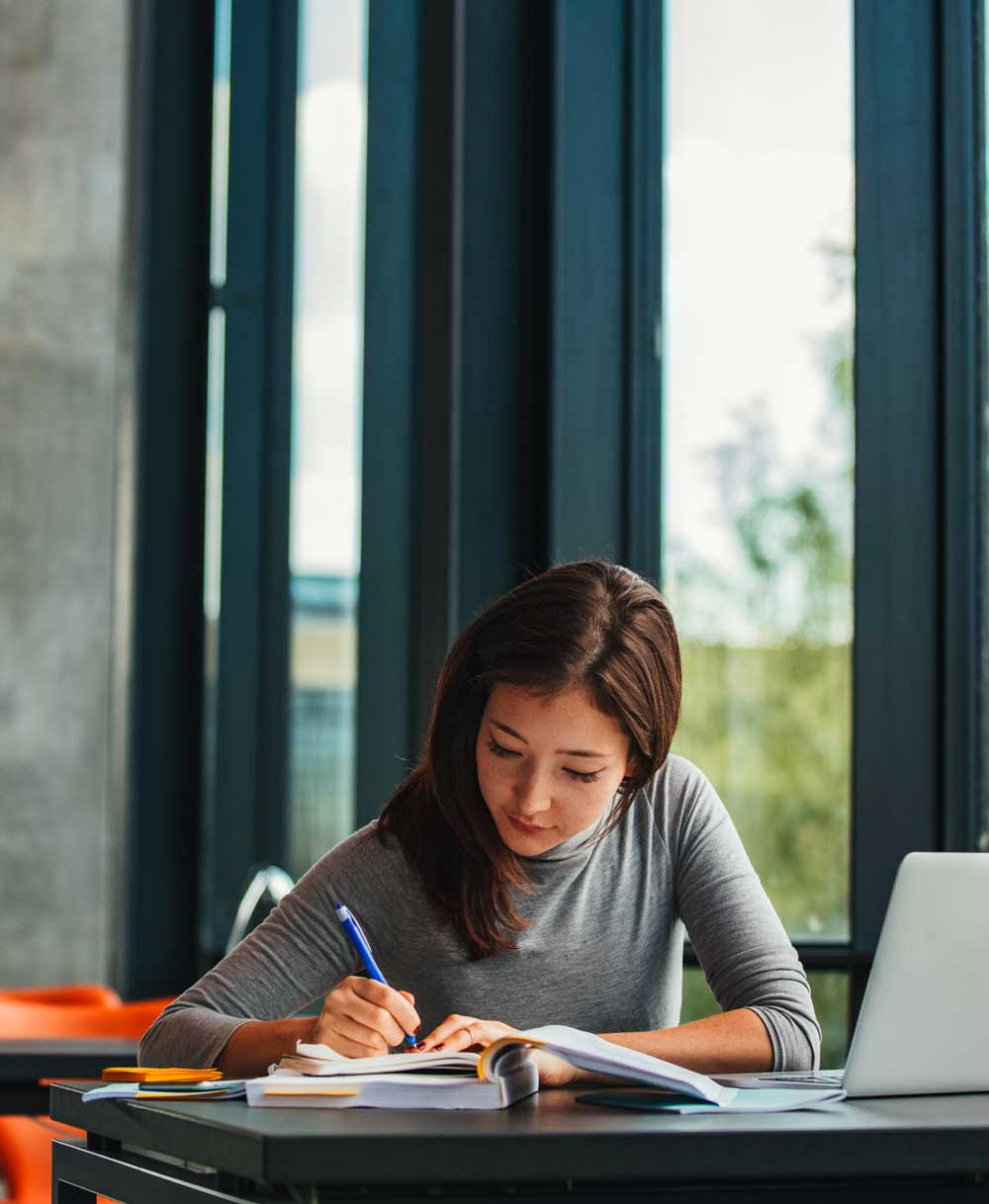 Interested in

Studying

Abroad

?